The Mister, thank you for leaving me with a sink full of dishes this morning. And yesterday morning. And the morning before that. I'll take it as my cue to pack your lunch the night before and because I love you so much, I'll make an effort to roll out of bed and make your breakfast to go.
The Radicals, Although you two test my limits on a daily basis, you guys are still the cutest little stinkers. Especially when I hear "Come back mom, I want to give you a hug." Awe…
Growing Grape
, I can't wait until July 10
th
!
That is all for now.
Family on the other side of the island, can't wait to see y'all tomorrow. It's been a while since we've visited.
Pier 1, is it true? Are you really open? Looks like a pit stop will be in order tomorrow!
Ginormic pile of laundry, I feel we have a love-hate relationship. Please be nice to me today.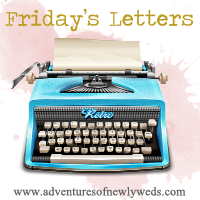 Hope y'all have a fun weekend!